La National Board of Review (NBR) anunció sus premios a lo mejor del mundo del cine en el 2020. "Da 5 Bloods" de Spike Lee fue nombrada Mejor Película.
La National Board of Review está conformada por profesionales, académicos y cineastas, cuyos reconocimientos suelen ser un buen indicador de cómo va la carrera al Oscar.
Dieciocho de las últimas veinte películas ganadoras del premio máximo del NBR han sido nominadas a Mejor Película en el Oscar. Sin embargo, solo dos de ellas han ido a ganar en los Oscar: "Slumdog Millionaire" (2008) y "Green Book" (2018). En su Top 10 tradicionalmente encontramos a más de una futura nominada a Mejor Película. No obstante, de las últimas cinco listas, solo el 56% de las películas nombradas han ido a obtener la preciada nominación.
Con esta victoria, "Da 5 Bloods" se consolida como una importante candidata a obtener el Oscar a Mejor Película. La cinta también obtuvo Mejor Dirección y Mejor Elenco.
Los reconocimientos de actuación fueron para Riz Ahmed y Paul Raci ("Sound of Metal"), Youn Yuh-Jung ("Minari") y Carey Mulligan ("Promising Young Woman"). Estos cuatro talentos han obtenido muchas victorias en la temporada y ya tienen que ser favoritas para obtener su nominación al Oscar. Ahmed y Mulligan incluso son favoritxs a ganar la estatuilla.
El Top 10 fue un tanto sorpresivo. No hubo espacio para "The Trial of the Chicago 7", "The Father", "Ma Rainey's Black Bottom" o "Mank". En su lugar tenemos a favoritas underdogs de la carrera como "First Cow" y "The 40-Year-Old Version", así como "The Midnight Sky" que aquí obtuvo su primer logro importante de la temporada. La inclusión de "Judas and the Black Messiah" es otro indicador de que el filme de Shaka King es una fuerte amenaza para meterse a Mejor Película.
Una de las carreras más interesantes es la del Oscar a Mejor Película Internacional, y en este caso el NBR 2020 ayudó a películas como "Apples", "El agente topo" y "Night of the Kings" a obtener un vital impulso antes del anuncio de los finalistas la próxima semana. "Collective" y "Dear Comrades!" ya son consideradas favoritas.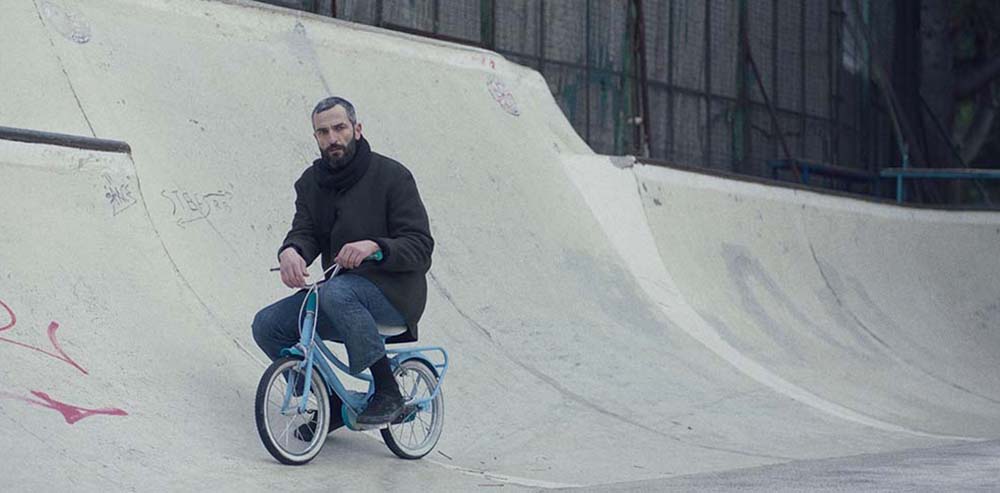 A continuación el palmarés completo de los NBR 2020:
Mejor Película: "Da 5 Bloods"
Mejor Director: Spike Lee, "Da 5 Bloods"
Mejor Actriz: Carey Mulligan, "Promising Young Woman"
Mejor Actor: Riz Ahmed, "Sound of Metal"
Mejor Actriz de Reparto: Youn Yuh-jung, "Minari
Mejor Actor de Reparto: Paul Raci, "Sound of Metal"
Mejor Guión Original: Lee Isaac Chung, "Minari"
Mejor Guión Adaptado: Paul Greengrass & Luke Davies, "News of the World"
Mejor Película Animada: "Soul"
Mejor Actuación Revelación: Sidney Flanigan, "Never Rarely Sometimes Always"
Mejor Debut de Director: Channing Godfrey Peoples, "Miss Juneteenth"
Mejor Película Extranjera: "La Llorona"
Mejor Elenco: "Da 5 Bloods"
Logro Extraordinario en Fotografía: Joshua James Richards, "Nomadland"
Mejor Documental: "Time"
NBR Icon Award: Chadwick Boseman
NBR Freedom of Expression Award: "One Night in Miami"
NBR Spotlight Award: Radha Blank por dirigir, escribir, producir y protagonizar "The 40-Year-Old Version"
Top 10 de Películas (en orden alfabético)
First Cow
The Forty-Year-Old Version
Judas and the Black Messiah
The Midnight Sky
Minari
News of the World
Nomadland
Promising Young Woman
Soul
Sound of Metal
Top 5 Películas Extranjeras (en orden alfabético)
Apples
Collective
Dear Comrades
The Mole Agent
Night of the Kings
Top 5 Documentales (en orden alfabético)
All In: The Fight for Democracy
Boys State
Dick Johnson is Dead
Miss Americana
The Truffle Hunters
Top 5 Películas Independientes (en orden alfabético)
The Climb
Driveways
Farewell Amor
Miss Juneteenth
The Nest
Never Rarely Sometimes Always
The Outpost
Relic
Saint Frances
Wolfwalkers